Buckinghamshire Search and Rescue is a member unit of the UK's Lowland Rescue service.
Alongside Mountain Rescue, Cave Rescue, the RNLI and Volunteer Coastguard, we form the backbone of specialist help for the emergency services when anyone is in need of finding or rescuing.
Lowland Rescue teams find missing people using specialist foot, bike, boat and dog-teams, often over large areas of varied terrain.
Our volunteer team is trained in rapid searching techniques and navigation to cover this ground effectively, and first aid skills to help casualties when we do find them.
Buckinghamshire Search and Rescue is a charity
Registration no 1073134
We receive no funding from government or the emergency services – we are 100% reliant on public donations and grants from industry. All of our members are volunteers, and none of them are paid for their time, fuel or expenses.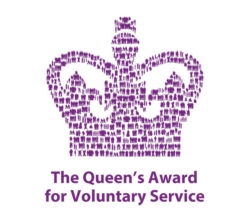 In 2004, Buckinghamshire Search and Rescue won the Queens Award for Voluntary Service – the MBE for Volunteer Groups – for providing training, search and rescue and related emergency services for Buckinghamshire County Council and Thames Valley Police.