Episode 4 – 'First impressions from the newbies of 2020'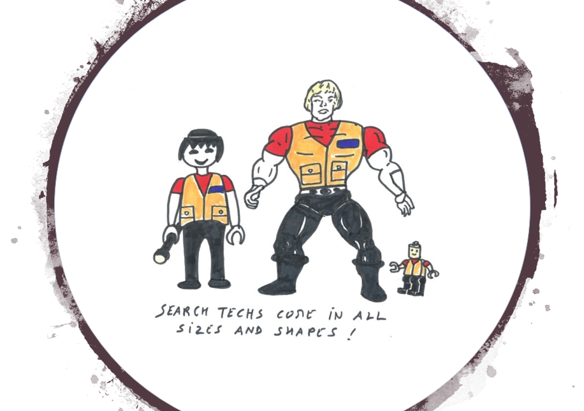 Our journey started at an Open Evening Oct 2019 – "WOW so much we hadn't appreciated before":
Some of the things we quickly learned:
Much of the UK search and rescue capability is charitably funded and staffed by volunteers.
From hill to high water – "You've heard of Mountain Rescue, and the Coastguard and RNLI ? Lowland Rescue is responsible for everything in between."
There are nearly 40 lowland rescue teams nationally, Bucks Search & Rescue (BSAR) is one.
The training commitment, both to join and to continue, is understandably quite demanding but by no means impossible (better hope we pass …).
"We search at the pace of the slowest member of the team" – Ooops…
The team is made up of a real cross section of people, all ages and backgrounds. Search Techs really do come in all shapes and sizes.
No-one gets paid, no-one can claim expenses, the team buys most of its own personal kit, and it aims to operate 24/7 in all weathers. That is really quite humbling.
Induction day arrives – February 2020.
Finally the day arrives, when we get to see the reality of what we have signed up for. A tremendous amount of effort went into staffing and properly structuring the induction day for potential new members, and we learned a lot. We covered a lot of ground, literally and metaphorically.
Operational members of the team who were not instructing freely gave up their time to ferry people around or volunteer as missing persons to make the exercises more realistic.
Importantly we learnt that sometimes you search to show where people are not, so that areas can be eliminated or de-prioritised, but nowhere is counted as properly searched unless it has been searched three times. Who knew?
One month into Training, and we are still here, still smiling, and still enthusiastic.
We are getting used to learning and tackling completely new things, especially those of us at a certain age. It is sometimes an odd feeling being useless at something and then practising until we get better (hoping we do). But as we keep telling ourselves, better that than being over-confident and messing up. Everyone supports each other to get through the training.
There is a fair amount to take in over a relatively compressed period of time but none of it is rocket science, and everyone seems to be very patient.
So far, we have learned about radio communications and protocols, different types of searching (it is definitely not like it looks on the telly), safety when searching, particularly around water, and casualty evacuation.
Taking a structured approach to each task and a blended approach to teaching it, mixing e-learning with the practical, is a really sensible way to do it.
We are some way away from doing any of this stuff instinctively but then a month ago we didn't even know it existed as a methodical approach.
Reflections at this stage.
Some of the recruits in our intake have a lot more experience than others, but so far it hasn't really mattered. Training from scratch at least means everyone is learning the same methods and approach.
We are amazed at the commitment of the people on the team, who hold down full-time jobs and have family commitments, but they seem to downplay it, it is normal for them.
There is a manageable minimum commitment in terms of searches and training once operational and an emphasis on not having to explain why a search cannot be attended, it is what it is.
Ask us again how we feel in a couple of months once we have completed training and been assessed as to whether we can become operational. Though best give us some space if we don't pass the assessment.
We'll let you know how we feel after our first search, when we become operational Bucks Search and Rescue Technicians. Until then, be patient with us, we are this year's "BSAR newbies".